For many recreational players, cashing in the World Series of Poker is their ultimate poker goal. It's an experience that will stay with them for the rest of the lifetime; stories that will be told over and over at any home game or within their cohort of poker friends.
And this summer, Brazilian Thiago Pirani got to experience that feeling thanks to 888poker. He turned $22 into a $62,500 payday after making it to Day 5 of the 2022 WSOP Main Event. He ultimately finished in 157th place, one of the deepest runs by a Brazilian player this year.
Espen Jorstad Wins 2022 World Series of Poker Main Event for $10,000,000
Thanking God
Pirani was the winner of the 888poker 'Road to Las Vegas' promotion which awarded its winner a $13,000 package. He started playing poker in 2015 before taking it more seriously in 2021. He had previously said that traveling to the WSOP was a dream come true.
---
888poker LIVE Looks to the Future After Successful Return of Live Events
---
After his Main Event came to an end, he spoke with PokerNews, basking in the memory of such an amazing experience.
"It was awesome," he told PokerNews. "I'm very happy and thankful to God for all the things that he did to allow me to be here. I'm so thankful for everything I have won and everything I have been able to experience."
Free to Play Slots in the US
"The only way to describe it is it's the most magical thing that's happened in my life"
Pirani recognizes the scale of his achievement as a qualifier for the Main Event, describing the experience simply as "magical".
"It was like amazing to live those five days," he said. "You don't usually expect to turn $22 into a big prize like this […] the only way to describe it is like it's a magical moment or the most magical thing that's happened in my life."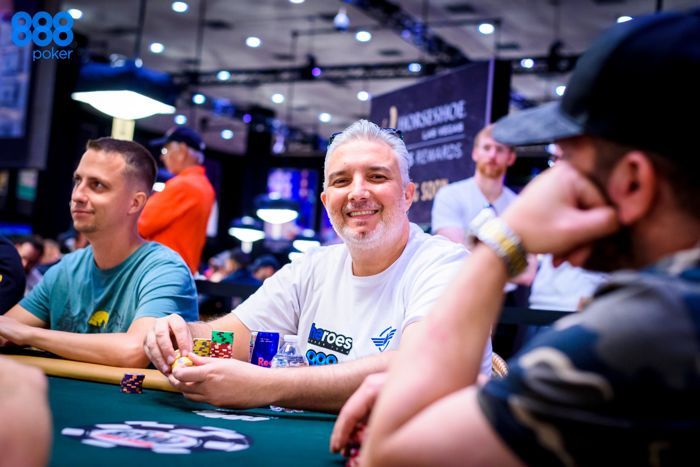 His One Main Event Memory
PokerNews asked Pirani what his favorite memory from the Main Event was, and he reminisced about a spot on the bubble.
"A player opened and I three-bet him. He called and I bet all three streets; three barrels and then I went all-in on the river for 50 blinds.
Five Brazilian Poker Players to Watch in 2022
"At this point we were maybe 10 players off the money, and he tanked for 11 minutes. Eventually, somebody called the clock. He showed pocket kings and kept on asking me 'You have aces? I know you have pocket aces, right?' He eventually folded and I took down the pot."
So did Pirani have aces?
"No," he replied with a smile. "I had tens."
Will Shillibier is based in the United Kingdom. He graduated from the University of Kent in 2017 with a B.A. in German, and then studied for a NCTJ Diploma in Sports Journalism at Sportsbeat in Manchester. He previously worked as a freelance live reporter, and video presenter for the World Poker Tour.